The Department Seeks Collaborations with Institute of Academic Surgery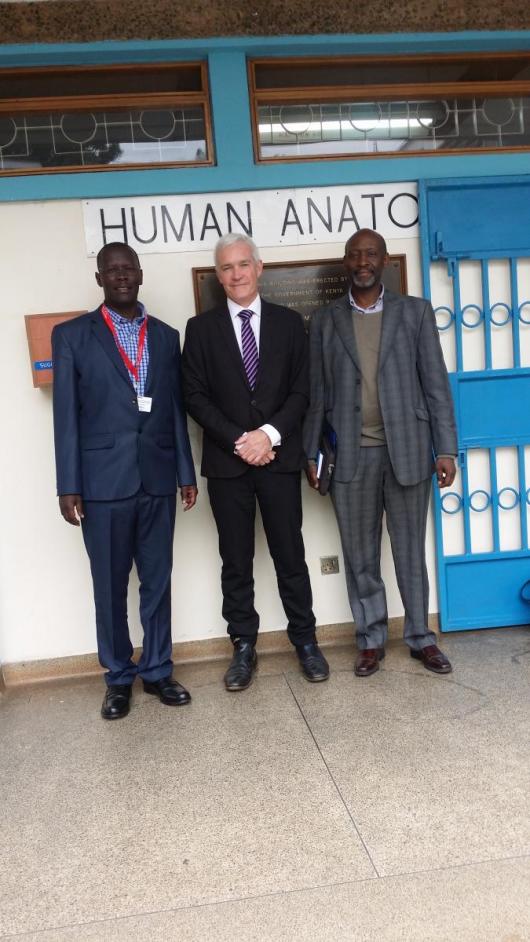 Profs Saidi, Bannon and Mwaniki at the Department
The department of Human Anatomy seeks to collaborate with Baird Institute of Applied Heart and Lung Research in basic research and surgical skills training. Prof. Paul Bannon, the Chair Board of Directors of Baird Institute visited the department on 20th August 2015. He was accompained by Prof. Mwaniki.
Prof. Bannon at the Department
In the maiden meeting, Prof. Hassan Saidi highlited the interest areas of collaboration in basic research and basic surgical skill training at the NSSC. There will be subsequent meeting to concretise the details of the collaboration. Dr. Kevin Ongeti was also in attendance.