Drs. James Kigera and Kirsteen Awori Participate in The Inaugural ATLS Training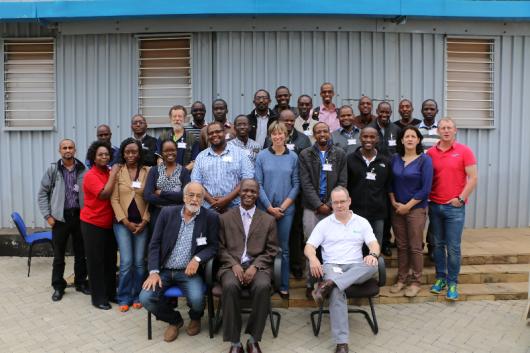 Dr. Kirsteen Awori (Snr Lecturer), President of Surgical Society of Kenya and Dr. James Kigera (Lecturer), Vice Chairman Kenya Orthopaedic Association at the Departmetn participated as instractors for the ATLS course organized by the American College of Surgeons at the Kenya Red Cross Training School from 11th to 13th 2016.
This was an inaugural training, where the American College of Surgeons approved curicullum was used by local faculty to train other participants.